(1) Go to https://www.jurongportonline.com/JPPASS/
(2) Look for eForms
(3) Select Download Application Forms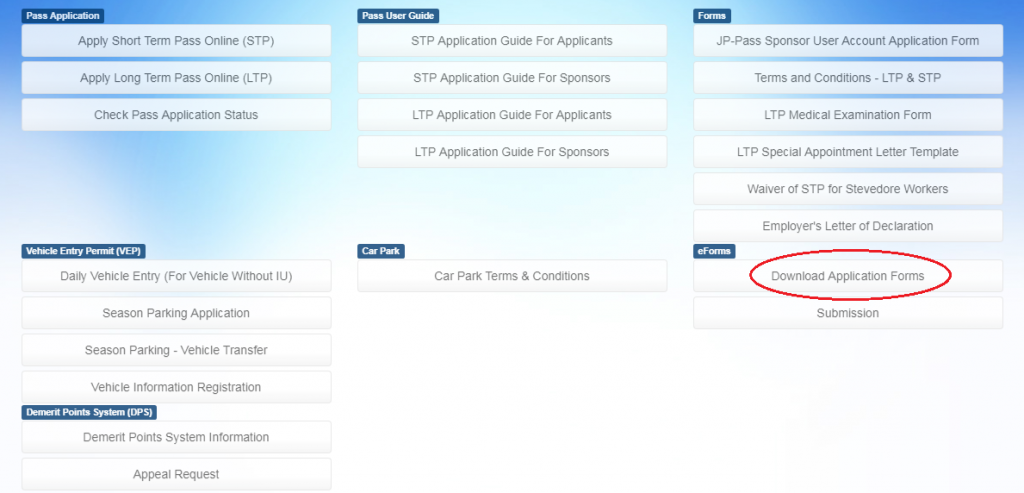 (4) Select "JP-ONLINE Access / Subscription Amendment" – Save file name as ["Your Company's name".pdf]
(5) Complete the form
(6) After completing the form, look for "eForms" on the header tab & click.
(7) Select Submission

(8) Under "Type of Application", select "JP-ONLINE Access / Subscription Amendment"
(9) Select Add

(10) Attach completed eForm & click Submit.
---
After the creation of JP-Online Account, an acknowledgement form will be generated by Jurong Port Information Technology Department (JPITD). User ID will be processed for the Data Security Administrator (DSA) of the company.
The acknowledgement form is forwarded to the company for endorsement.
Upon receiving the endorsed form, JPITD will assign the functions based on the Credit Account.