The Delivery Shipment Advice (DSA) is the document required for goods to enter Penjuru Lighter Terminal and Marina South Wharves. The DSA can be submitted either in JP-Online or as manual application.
---
JP-ONLINE
(1) Login to JP-Online
(2) Proceed to "LWMS"
(3) Select "Cargo Declaration"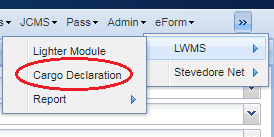 (4) Fill in all required fields and press "New"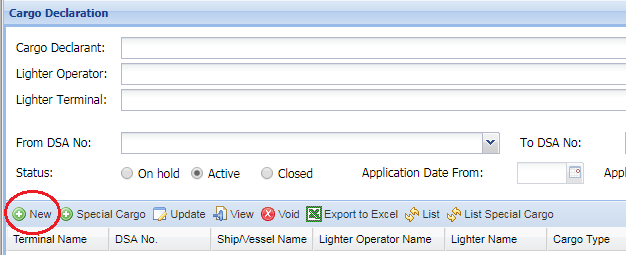 (5) Fill in all relevant fields including Export & Import details (where required)
(6) Complete the DSA & submit
---
Manual Application
Terminal user without Credit Account can download the Manual DSA and have it transacted at the respective terminal.