Upon receipt of Sanction Notice, offender who wish to appeal must make an appeal request via JP-Online within 7 working days (from date of Notice).
(1) Go to https://www.jurongportonline.com/JPPASS/
(2) Under Demerit Points System (DPS), select Appeal Request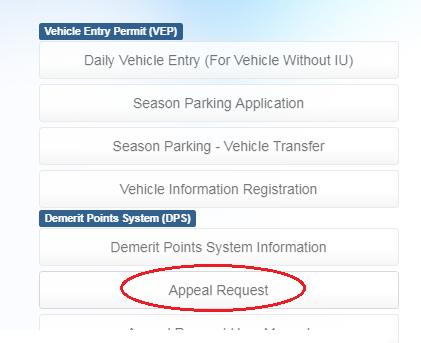 (3) Under Appeal Type, select "Company OR Individual Appeal Request"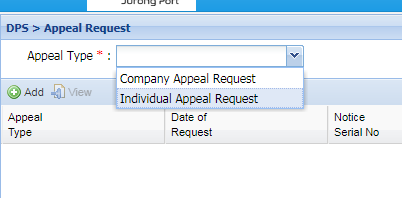 (4) Key in Notice Serial No.
(5) Key in Company Code / Identification No.
(6) Click ADD.
The decision of the Appeal Board is final. Appeal Result Notice will be mailed to the offender notifying the outcome.