(1) Go to https://www.jurongportonline.com/JPPASS/
(2) Look for eForms
(3) Select Download Application Forms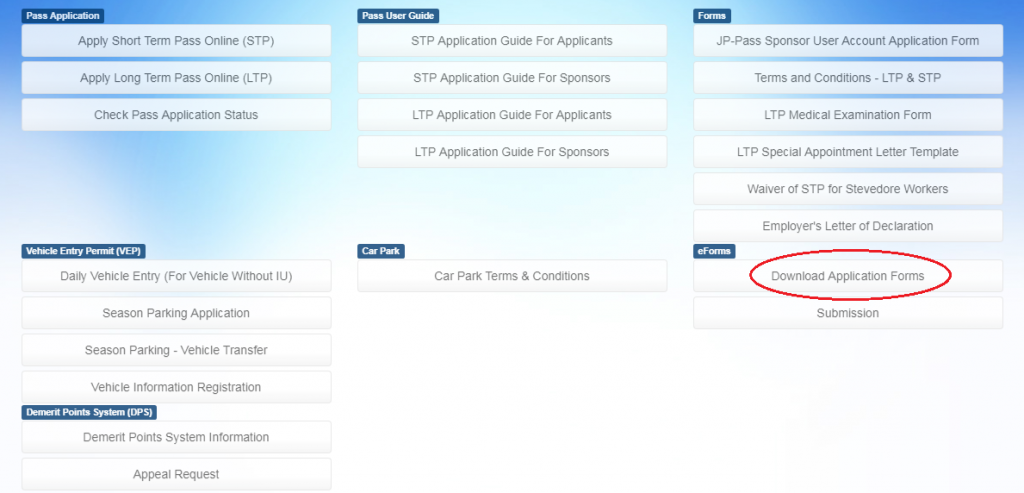 (4) Select New Account- Save file name as [ "Your Company Name".pdf]
(5) Complete (new Credit Account application) page 1 only
(6) After completing the form, look for "eForms" on the header tab & click.
(7) Select Submission

(8) Under "Type of Application", select "New Account".
(9) Select Add

(10) Attach the following:
Completed eForm
Latest company business profile
Latest 2 months bank statements
(11) Provide SMS & Email details
(12) Click Submit.
---
Note: A Credit Account is a compulsory requirement to operate in Jurong Port, Penjuru Lighter Terminal and Marina South Wharves. The account generates the charges for operations carried out.