To delete the previous record and update new contact details, the company is to submit the customer account – addition/amendment application in JP-Online by following these steps.
(1) Go to https://www.jurongportonline.com/JPPASS/
(2) Look for eForms
(3) Select Download Application Forms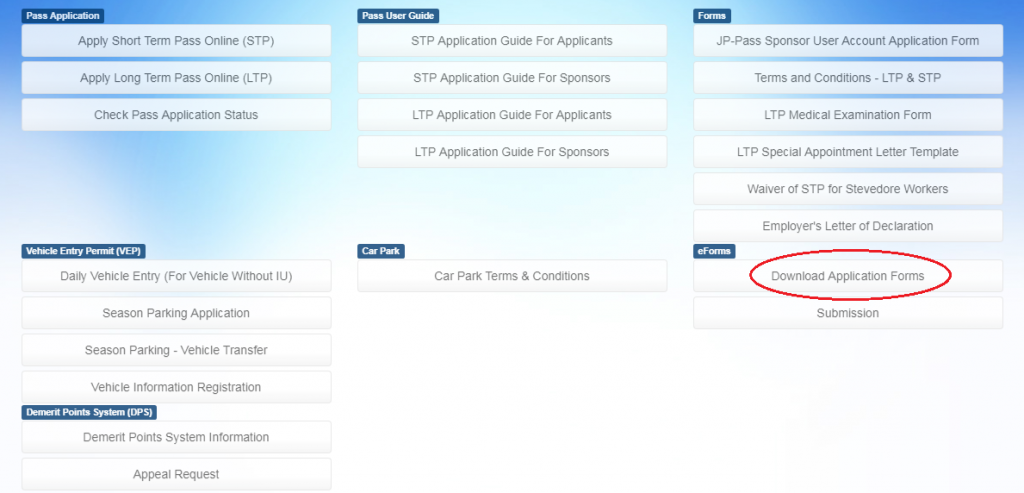 (4) Download "Customer Account – Addition/Amendment"- Save file name as [ "Your Company Name".pdf]
(5) Complete the form
(6) After completing the form, look for "eForms" on the header tab & click.
(7) Select Submission

(8) Under "Type of Application", select "Customer Account- Addition/Amendment"
(9) Select Add

(10) Attach completed eForm and Submit.
---
Jurong Port Finance Department will then update the information in the JP-Online.
Addition and deletion can only be done by Jurong Port Finance Department.