VGM must be inputted into the container Electronic Shipping Note prior to gate-in for export. During entry, when the gross weight of the export container is detected to be incorrect, the container will not be allowed to enter and will need to u-turn.

Thereafter, the haulier must update the correct weight based on the weigh-in ticket obtained at West Gate and do another gate-in entry before proceeding to location.

How to Update VGM Weight after gate in
Note: If AGS has a warning message is "W200"
Note: Weight is +/-5% but less than 5 tons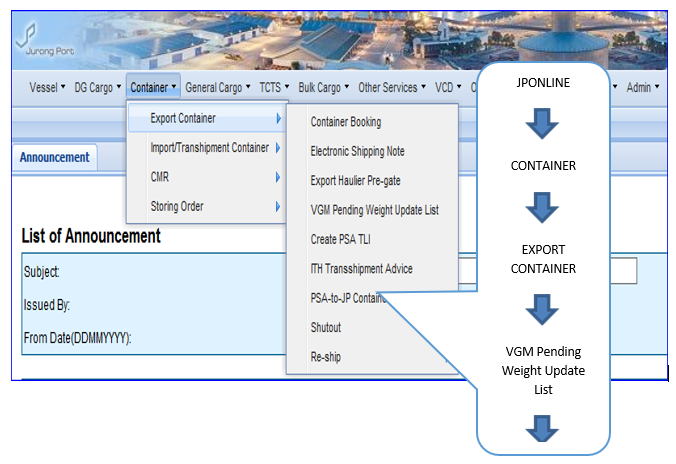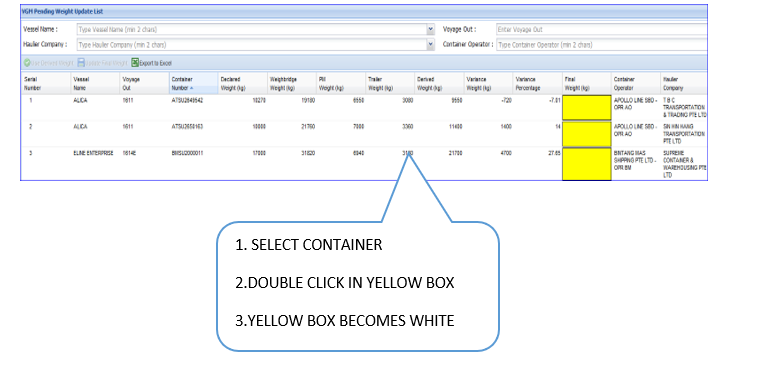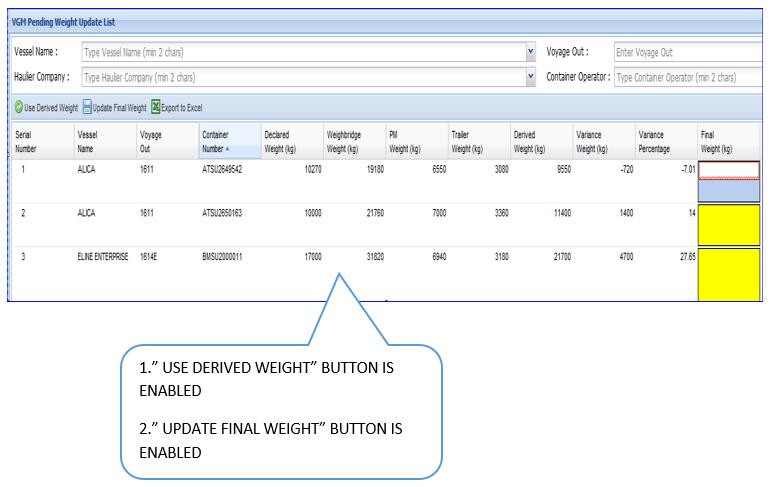 Users will have 2 options at this point:

Option 1
1. "Use derived weight" which is to use JP's weighbridge weight. Double click and select on 'Yes'.
Option 2
1."Update Final Weight" – update a weight of their choice.
2. After updating final weight, container number will disappear from this list
3. If the pending weight is not updated, container will be shut out.